Access your intuition and make better decisions: Your body holds all the answers you need
We've been taught to treat our bodies like ongoing projects, regardless of gender. In this episode, I talk about releasing this programming and embracing a different approach. Our bodies hold wisdom that can guide us in making decisions, leading us to the right choices faster and more accurately.
The challenge? We've been conditioned to disregard the messages our body sends us. But when we start paying attention, we begin to recognize our profound connection with ourselves, our ancestors, and the Earth. Our bodies are the gateway to understanding the vast support network surrounding us.
I offer several techniques for weaving the body into your decision-making process. These exercises help you engage your senses and connect with your body's intuition. Your body acts as a dowsing rod, guiding beyond what your brain may perceive to make aligned choices.
Your body holds all the answers you need. It's time to trust its wisdom and honor your profound connection with yourself, your ancestors, and the world around you. I show you how.
Transcript

Everything you need to know is in your body.

So we've been taught to treat our bodies, especially if we identify as female or came in with female parts. There's a lot of messaging around treating our bodies like ongoing projects. I find that this is less and less of a gendered conversation. We're all getting these messages around eating to look a certain way, or what have you, right?

That's not what this episode is about. What it's about is releasing that programming and exchanging it for a different approach to this sacred vessel. To what Dr. Clarissa Pinkola Estes is the author of Women Who Run with the Wolves, which she would call your divine consort, your loyal consort, right?

Our bodies are with us from first breath to last breath. They stick with us no matter how we treat them, until we treat them beyond repair.

The reason why I say that is because we'll often treat our bodies in ways that we wouldn't treat a child or our best friend, you know? We'll have to pee, and we'll make ourselves wait because we're busy right now. Or I'm hungry, but I got this other thing.

We delay our own pleasure. We put work in front of joy rather than finding where those things can intersect. And the list goes on, right? I mean, just think about today. How many times did your body have an impulse that you resisted? Like to take a nap. Or oh, it's so beautiful out. Just take a little walk… No, there's no time for that!

So we have this push-pull with our bodies, right? And what I am such a champion for and what I'm here to remind us about today is how our bodies are our loyal consorts, loyal beyond measure from first to last breath. Our bodies hold the wisdom of all who have come before us. In our bones, in our blood, is the DNA of our ancestors. And it's this signature, right? That is different from anyone else on the planet. These tiny, tiny differences.

The way that we're connected in this very structural way in the very body that we inhabit is so profound because I find that, very often, when we're trying to make a decision, when we have questions, we go here (the head or mind). I call this our little brain. Your body is your big brain. This is where the answers are, my friends. The real answers, the "I'm not gonna lie to you" answers, right?

Because our brain will say, here's the strategic thing to do. Our heart will say, if you're anything like me, and you're a nurturer, a caretaker, one of my ongoing areas for growth and improvement is boundaries, taking care of myself at the same time I take care of others. That's why I became such a master at boundaries because I had to! Because [before] I was like, let's give it all the way and the shirt off my back and more energy than I have and more money than I have… So there was a lot of that to unlearn and restructure so that I could be a functioning person who didn't have to struggle.

…

Thanks for joining me on Wise Body, Ancient Soul. I hope it reminds you how powerful and magical you truly are. If you're looking to connect more deeply with the wisdom your body and soul carry, it would be my honor to guide you.

Check out my website to learn how else we can play together. And if you feel so moved, kindly subscribe, rate, and review this podcast, so more juicy light bringers like you can hear these transmissions. Here's to your joy and wild success.

From my heart to yours, I love you. Take what you need and pass it on.
Time stamps

A different approach to the body, intuition, and decision-making. Our programming is to treat bodies like ongoing projects. It's time to unlearn this. 0:04

Our bodies are with us from first to last breath. Learn to trust your body as your loyal consort and advisor. 1:56

How we are connected to our ancestors and the planet. And the wisdom of our "big brain" vs the "little brain." (Not THAT little brain, lol) 3:55

Trust your body's wisdom in making decisions. 5:17

Your body is your intuition. We have been taught to discount our body's needs and messages. What happens when we start listening to our intuition. 7:32

What feels good in my body. Ego is a powerful partner to get on board with you. Create an unbroken connection with the body. 10:59

How to check in with your body first. Where to start, and two tools for making decisions WITH the body, in life and business. 13:19

Start with simple. Get out of your head and into the truth. 15:23

How do you body test a decision? Test your body before working with anyone. 17:12

Remember how powerful you are. 19:45
💕 From my ❤️ to yours, take what you need and pass it on. 🌈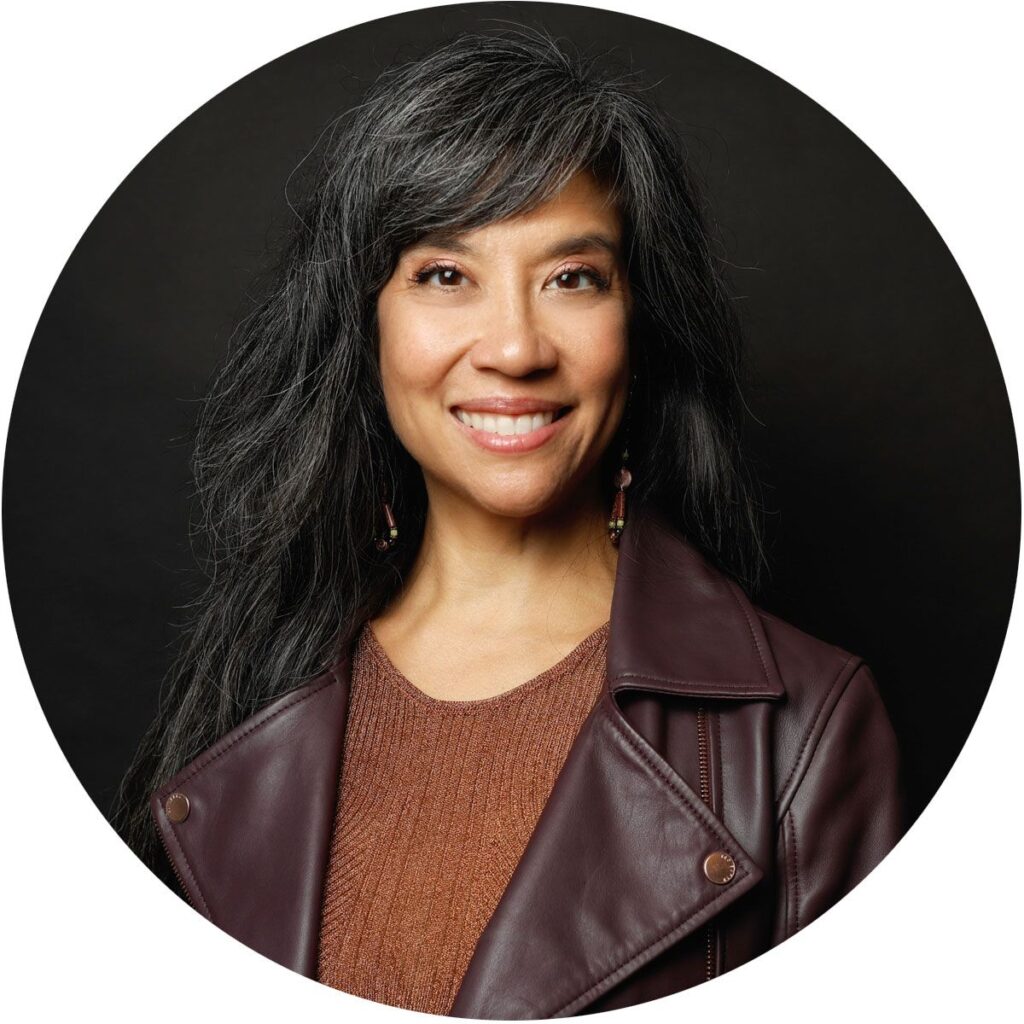 ABOUT CHARISSE
Intuitive guide, energy teacher, and mentor, Charisse Sisou connects soulful leaders with the people, impact, ease, and prosperity they desire, through the power of story, body, and ancient wisdom redefined.
As an author, speaker, messaging expert, and bellydancer, she brings revolutionary tools and insights to elevate your life and business—with pleasure, ease, and grace.